In a world where using the Internet has become a daily necessity, the choice of web browser can have a significant impact on your online experience. A good browser can make all the difference, and Microsoft Edge is a major player in this field. But if you are a Mac user with the latest Apple M1 or M2 chip. You may be wondering if Microsoft Edge is compatible with your device and, if so, how to install it. This article answers all your questions and shows you how to install Microsoft Edge on Mac M1 or M2.
Why choose Microsoft Edge for your Mac M1 or M2?
Microsoft Edge is a modern browser that offers a range of attractive features for Mac users. But why choose Microsoft Edge for your Mac M1 or M2, you may ask?
First of all, Microsoft Edge is known for its speed and efficiency. It is a browser that, due to its optimization, promises a smooth and responsive browsing experience, even when running multiple tabs and applications simultaneously.
Second, Microsoft Edge is known for its strong integration with Microsoft services. Whether you use Outlook, Office 365, or other Microsoft services, Edge makes the user experience seamless and integrated.
In addition, Microsoft Edge comes with excellent security features, including phishing and malware protections. It also has an enhanced private browsing mode called "InPrivate browsing", which prevents tracking of your online activities.
Finally, an important reason to choose Microsoft Edge for your Mac M1 or M2 is that it is specifically designed to take advantage of the power and efficiency of Apple Silicon chips. This means you'll enjoy exceptional performance when using Microsoft Edge on your new Mac.
⇒ How to install Microsoft Edge on Ubuntu?
Requirements for installing Microsoft Edge on Mac M1 or M2
Before you embark on the installation of Microsoft Edge on your Mac M1 or M2, it is important to check a few key points to ensure a smooth installation process.
Check your operating system version. To install Microsoft Edge, you must have macOS 10.12 Sierra or later on your Mac.
Have a stable Internet connection. You will need a reliable Internet connection to download the Microsoft Edge installer.
Make sure you have enough storage space: Before you start downloading, make sure you have enough space on your Mac for the software. Microsoft Edge doesn't require much space, but it's always good to check to avoid any possible problems.
Required permissions: Make sure you have administrator rights on your Mac to install new software.
Once these prerequisites are verified, you are ready to proceed to the next step: downloading and installing Microsoft Edge on your Mac M1 or M2.
Download and install Microsoft Edge on Mac M1 or M2
Here are the steps to download and install Microsoft Edge on your Mac M1 or M2 :
Open your current browser. You can use any browser already installed on your Mac, like Safari or Chrome.
Go to the official Microsoft Edge website. In the address bar of your browser, type "Microsoft Edge download" or click here, the official site of Microsoft.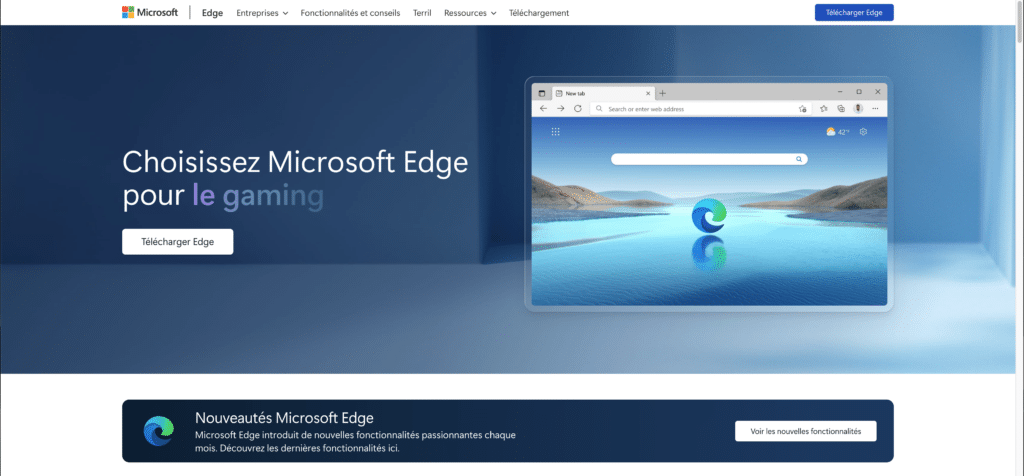 Select the version for Mac. On the Microsoft Edge download page, you will see several options for different platforms. Choose the one that corresponds to Mac, the site can also automatically detect operating system.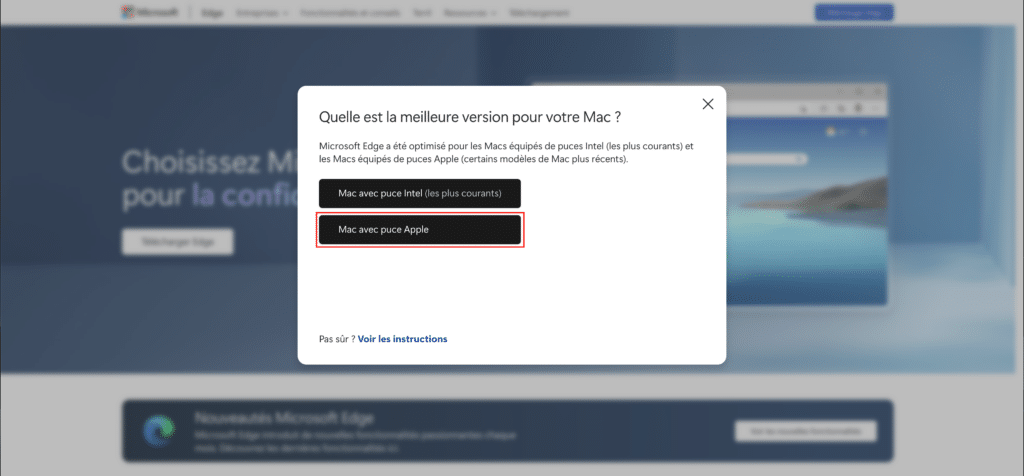 If your Mac does not have the Apple M1 or M2 chip, select the first option Mac with Intel chip.
Download the installation file: Click the Accept and Download button to start downloading the Microsoft Edge installation file. This file will be saved in your default Downloads folder, unless you specify a different location.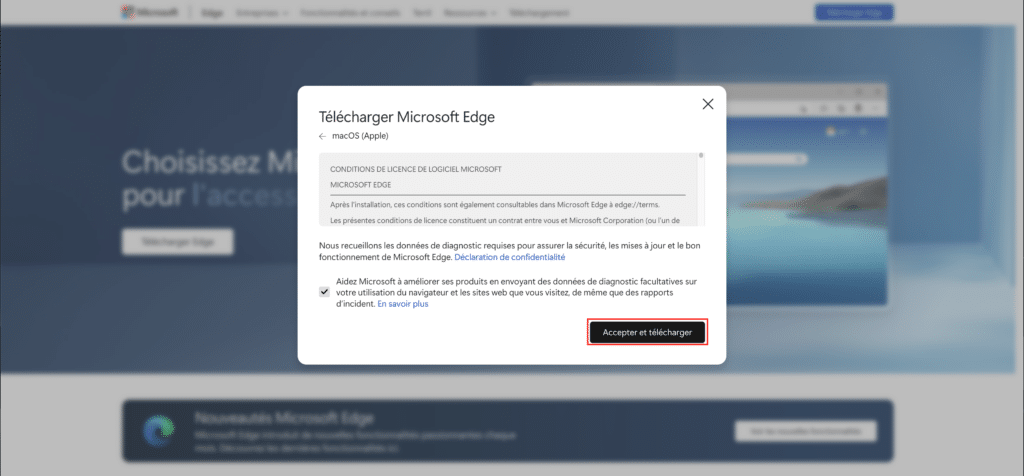 Open the installation file. Once the download is complete, go to the folder where the file was saved and double click on it to start the installation.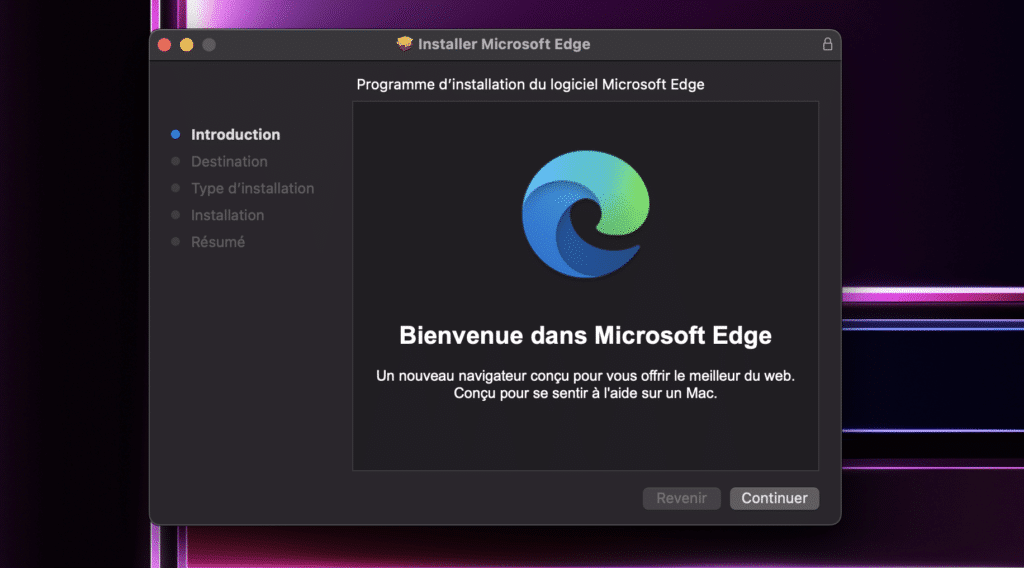 Follow the installer's instructions. The Microsoft Edge installation wizard will guide you through the process. Simply follow the on-screen instructions to complete the installation.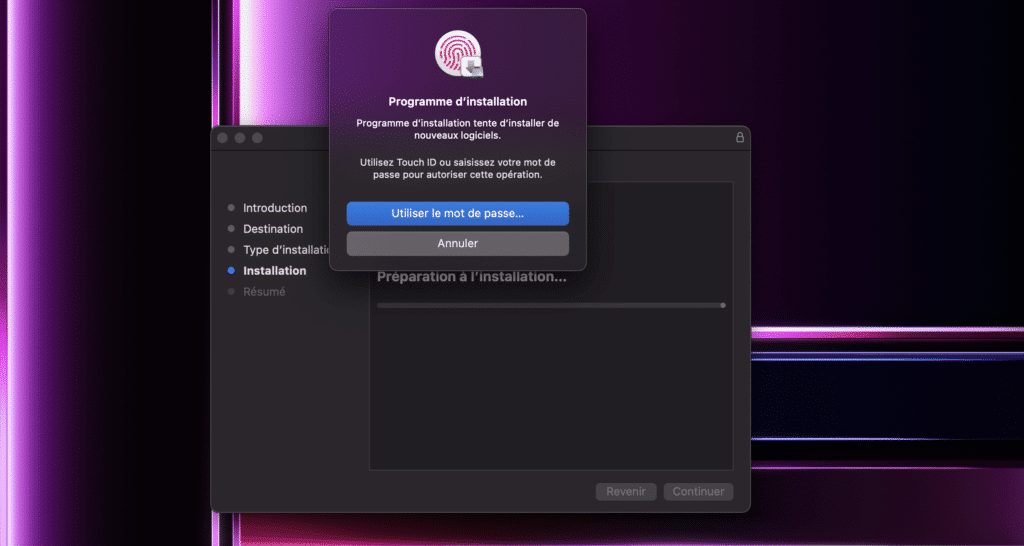 Confirm your Mac's administrator password to continue the installation.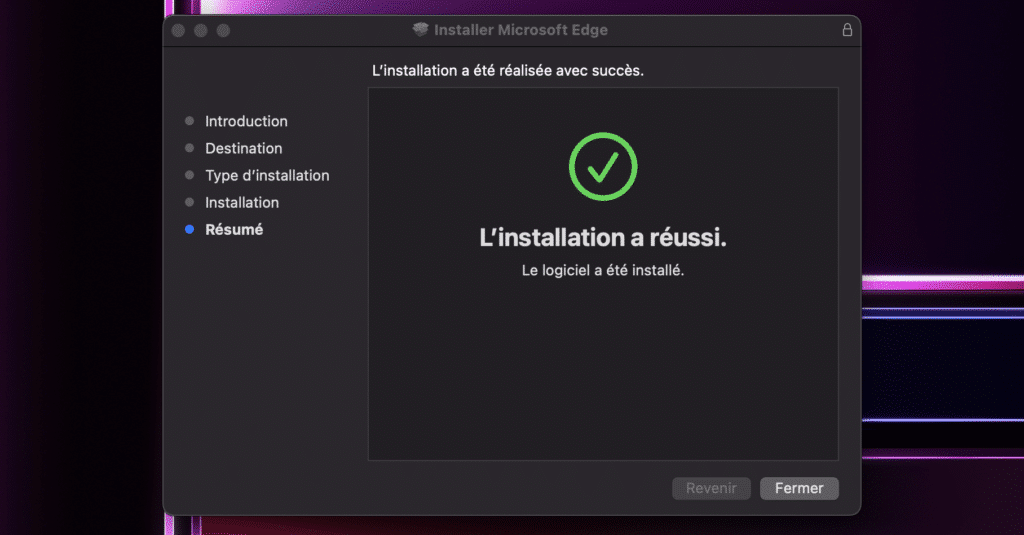 And now you have Microsoft Edge installed on your Mac M1 or M2! The next step is to configure it to best suit your needs.
Initial configuration of Microsoft Edge on Mac M1 or M2
Installing Microsoft Edge on your Mac M1 or M2 is a big step forward, but to make your browsing experience smooth and efficient, you'll need to configure some initial settings. Here's how you can do it: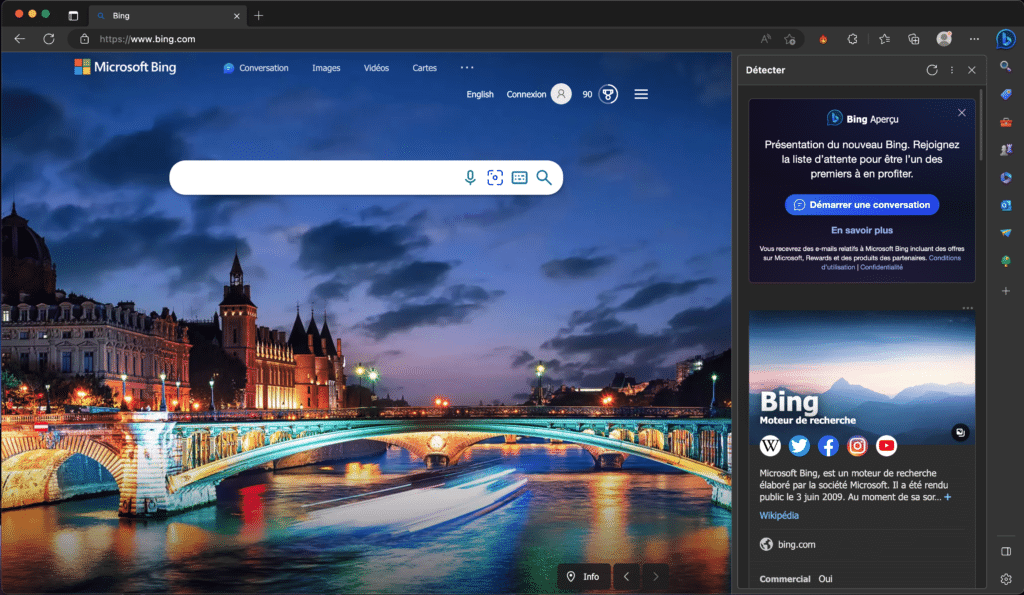 Launch Microsoft Edge. You can find Microsoft Edge in your Applications folder or by using Spotlight to search for it. Once found, click on it to launch it.
Choose a theme. When you first start up, Microsoft Edge will ask you to choose a theme. You can choose between a light and a dark theme, depending on your preferences. You can always change this setting later.
Configure the home page. Microsoft Edge gives you the ability to customize your home page. You can choose to display a news feed, your most visited sites, or a simple search bar.
Log in to your Microsoft account. If you have a Microsoft account, you can sign in to sync your favorites, settings, history, etc., across all your devices. If you do not have an account, you can create one or skip this step.
Set up privacy and services. Microsoft Edge also offers you to configure privacy settings and services. You can choose the level of tracking you allow and whether or not to use services like page prediction for faster browsing.
That's it, you have now configured the initial settings of Microsoft Edge on your Mac M1 or M2. It's time to explore all the features this browser has to offer.
Congratulations! You have installed and configured Microsoft Edge on your Mac M1 or M2. Now it's time to take full advantage of its features.