You use a macOS (MacBook Pro, Aire, M1, M2, etc) and want to download torrents on your macOS safely? Don't panic, you will have all the solutions!
Torrenting is a popular way to share files online using the BitTorrent protocol. Whether you want to download movies, series, software or Linux distributions, torrents can be very useful.
However, it is crucial to know how to use them correctly and legally.
In this article, we explain how to download torrents on your Mac with ease.
Understanding how torrents work
Before you start downloading torrents on your Mac, it is therefore essential to understand how torrents work.
The BitTorrent protocol: Torrents use the BitTorrent protocol, a peer-to-peer (P2P) file transfer protocol.
This protocol allows users to share and download files in chunks, connecting them directly to each other, without going through a centralized server.
Torrent files and magnet links: A torrent file is a small file that contains information about the file you want to download, including the sources (peers) that own the file pieces. Magnet links, on the other hand, are links that embed this information directly, without requiring a separate torrent file.
Peer-to-peer sharing: Torrent downloading is based on P2P sharing. When you download a torrent file, you get pieces of the file from different users who already own it. At the same time, you make the songs you have already downloaded available to other users. This speeds up the download and spreads the load among users.
Select a reliable torrent client for macOS
To download torrents on your Mac, you will need a torrent client. A torrent client is software that manages downloads and shares using the BitTorrent protocol.
Here are some tips for choosing the right torrent client for macOS:
Most reputable torrent clients: To ensure an optimal and secure download experience, choose a torrent client with a good reputation in the torrent user community. Clients such as qBittorrent, Transmission or Deluge are popular. They are thus widely appreciated for their reliability, their lightness and their absence of intrusive ads.
Keep it simple and efficient: A good torrent client should be easy to use, even for beginners. Choose a software that offers a clear and intuitive interface.
By selecting a reliable torrent client that suits your needs, you will be able to download torrents on your Mac.
Protect yourself when downloading torrents
When downloading torrents, it is important to take precautions to protect your privacy. And make sure that you comply with the legislation in force in your country. Here are some tips to make your torrent download experience safer:
The importance of a VPN for privacy: Use a VPN (virtual private network) to hide your IP address and encrypt your internet connection. This will allow you to remain anonymous online.
How to install AnyDesk on macOS?
The risks of downloading torrents: Although torrents can be used to share legal files! It is also possible to come across copyrighted content or malicious files. So be careful and make sure you only download torrents from reliable and verified sources.
Comply with copyright laws: It is a violation of law to download and share copyrighted files without permission. Make sure you respect copyright and only download legal content.
Proceed to download torrents on macOS
Now that you have chosen a reliable torrent client and taken the necessary precautions to protect your privacy. Now it's time to start downloading torrents to your Mac.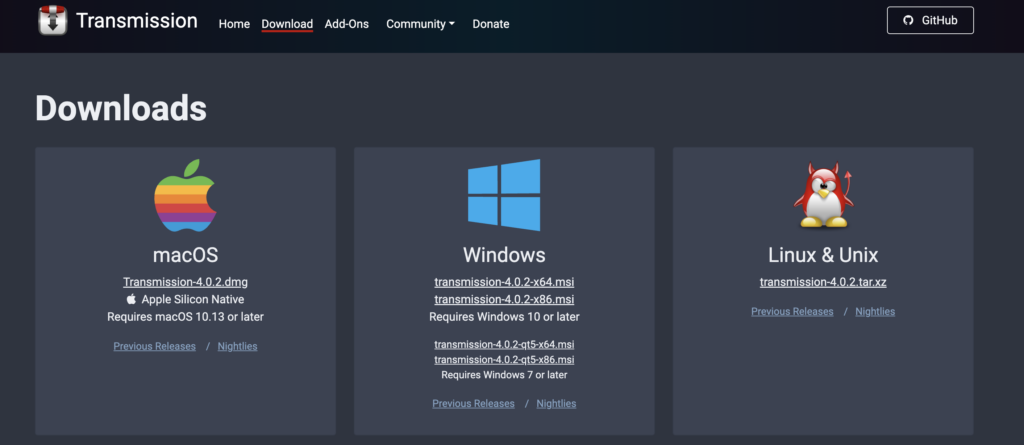 Look for trusted torrent sources: To avoid malicious files and copyrighted content, make sure you only download torrents from reputable and trusted sites.
Personally, I use transmission as a torrent client, it's easy to use.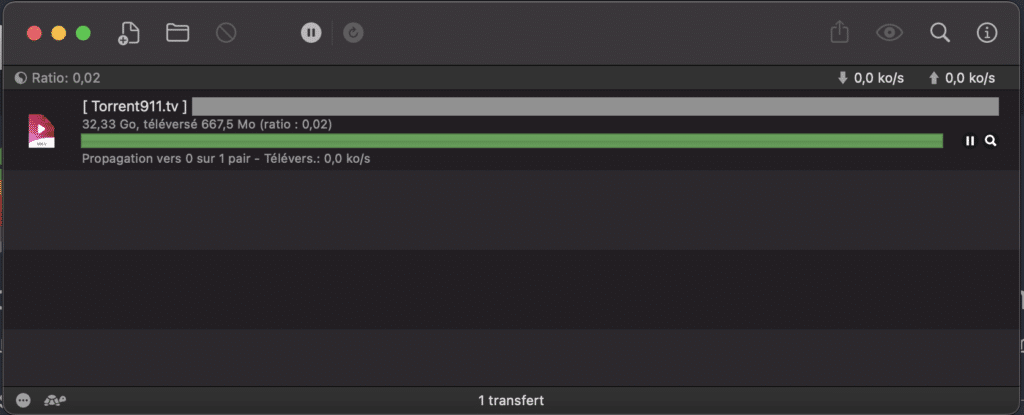 Once you have found a torrent you are interested in, download the torrent file or copy the associated magnet link.
Once the download is complete, therefore, take the time to check the file to make sure it is what you expected and that it does not contain any malware. If everything is in order, open the file and enjoy its contents.