Previously, we have seen the installation of CyberPanel. As you may already know, CyberPanel is a powerful and easy-to-use web hosting control panel. In this guide, we will see how to add a website on CyberPanel step by step so that you can start managing and hosting your websites efficiently.
Create a site package
By default, CyberPanel adds new sites to the default package. You can create different packages for each site and limit the resources the site should use.
Just like with any other control panel, to add an account you must first create a package.
To do this, click on Package in the left-hand menu of the dashboard and choose Create Package. On this page you can choose the number of domains, e-mails, FTP accounts, etc. In the image below, you can see that the limit number for each option is chosen as 0 or unlimited.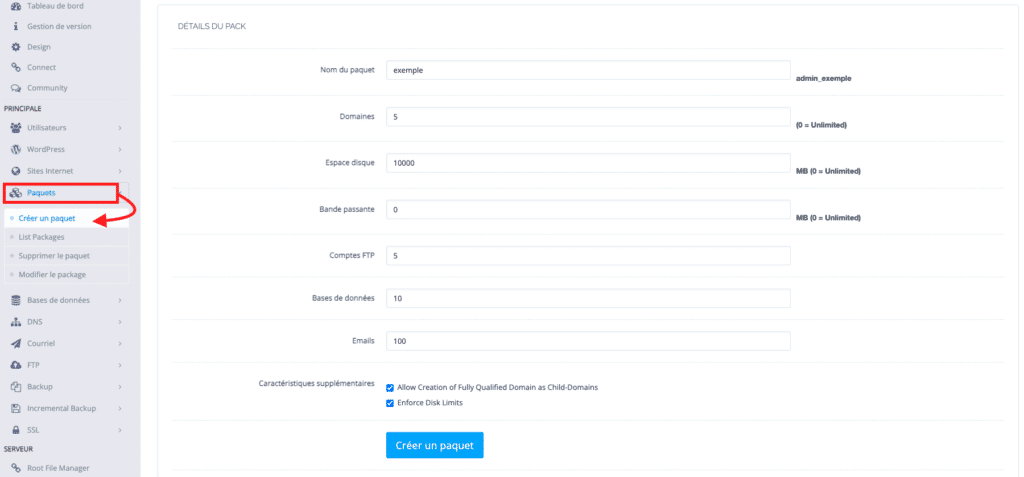 Add a website to CyberPanel
After creating a package, it is time to add a website (domain name). On the dashboard, click on WEB SITES.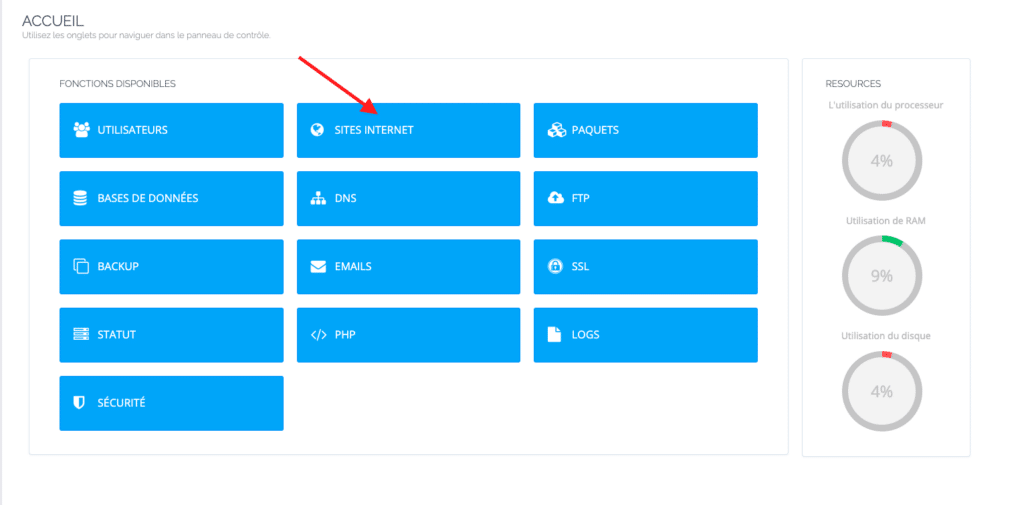 Then click on CREATE WEBSITE.

Create a website, then fill in the information as shown below:
Select the package: select the created package
Select owner: select the user account created
Domain name: Name of the website to be created
Email: your email address
Select PHP: select the PHP version for your website
SSL: If you check the SSL section, CyberPanel will automatically register Let's Encrypt SSL.
DKIM Support: If you check this section, CyberPanel will automatically create a DKIM for the domain's email.
protection open_basedir : website protection function
Create Mail Domain : CyberPanel will create an email subdomain to manage emails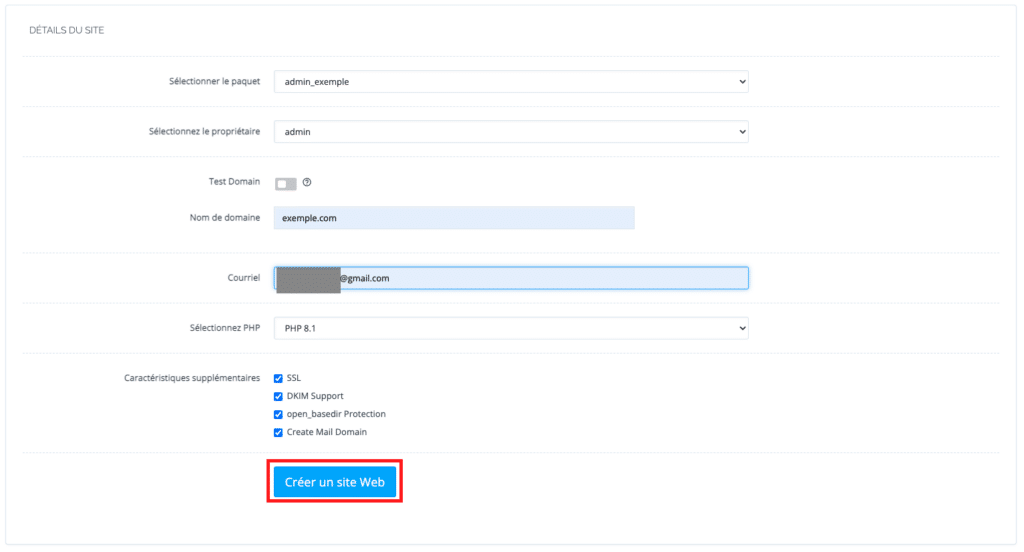 Once you have filled in the information, click on Create Website. The creation takes some seconds and you will have the result below.

Then go to WEBSITE LIST to view and manage the new site.

The above page displays the website or accounts you have added to CyberPanel. You can also manage your websites here, including adding a new website.
Now you can take advantage of the features and benefits offered by this control panel to manage and host your websites efficiently. Feel free to explore other CyberPanel features to learn more.