How to install AnyDesk on macOS? AnyDesk is a recognized remote control tool that allows you to easily connect and access other computers. Whether it's to provide technical support, collaborate on projects, or simply access files or applications on another device.
In this article we will see how to install AnyDesk on macOS, be it MacBook Pro, Aire M1 or M2.
Prepare your Mac for AnyDesk installation
Before you start installing AnyDesk on your Mac, it is essential to make sure that your system is ready for the installation.
Here are some steps to follow to prepare your Mac for the installation of AnyDesk:
Check compatibility: Make sure your Mac is compatible with AnyDesk. Current versions of AnyDesk require macOS 10.10 (Yosemite) or later.
How to install AnyDesk on Ubuntu 22.04 LTS?
Update your system: It is always recommended to keep your operating system up to date to benefit from the latest features and security patches.
Free up disk space: Make sure you have at least 100 MB of free space on your hard drive to install AnyDesk.
Download AnyDesk for macOS
Now that your Mac is ready for AnyDesk installation, it's time to download the installation file.
To download the application, please visit the official AnyDesk!
Once on the site, you will see a download button on the home page. Click on the "Download Now" button to access the download page.
Now that you have downloaded AnyDesk for macOS, it's time to install and configure the application on your Mac.
Install AnyDesk on your Mac
Double-click on the downloaded file to start the installation.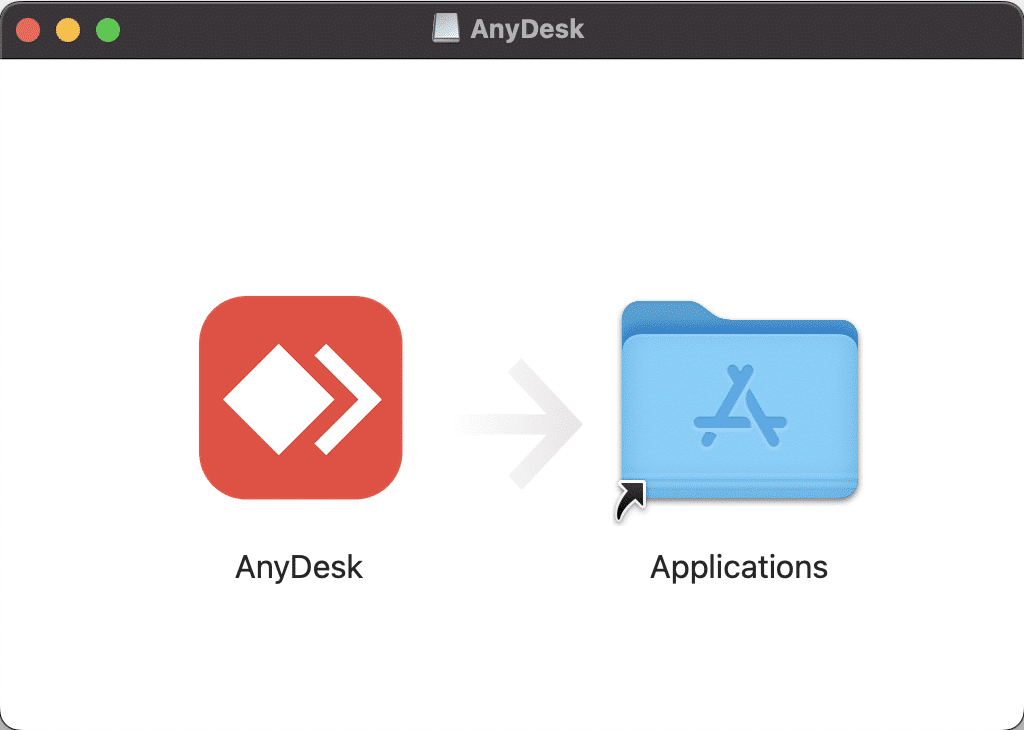 So move the application to the Applications folder!
In the search bar, find AnyDesk and launch the application. You will get a warning, click Open to launch the application.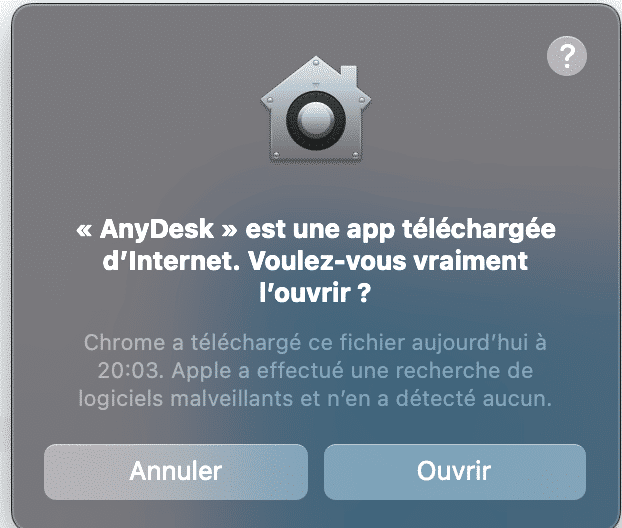 Once AnyDesk is launched for the first time, you need to grant it permissions.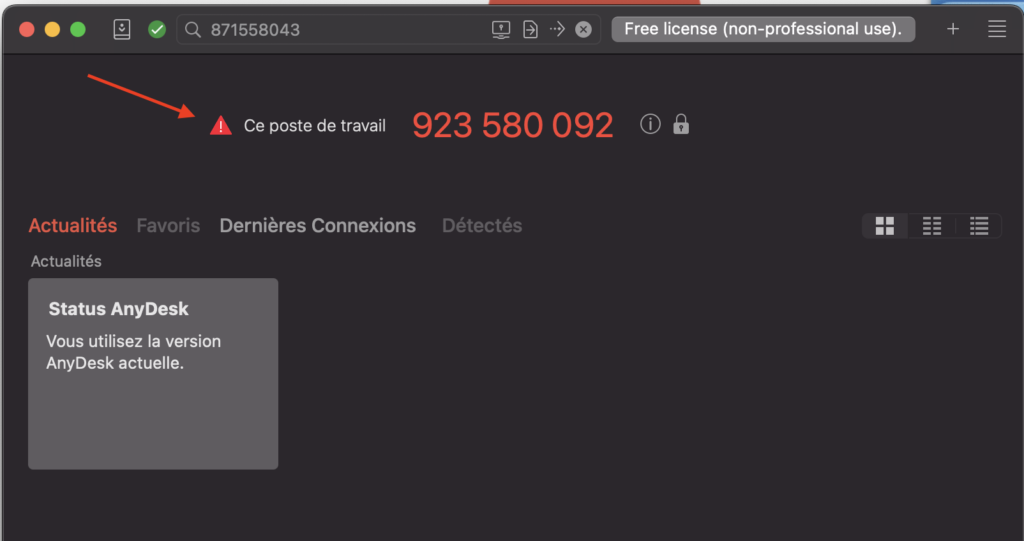 Click on the exclamation mark ! to grant permissions…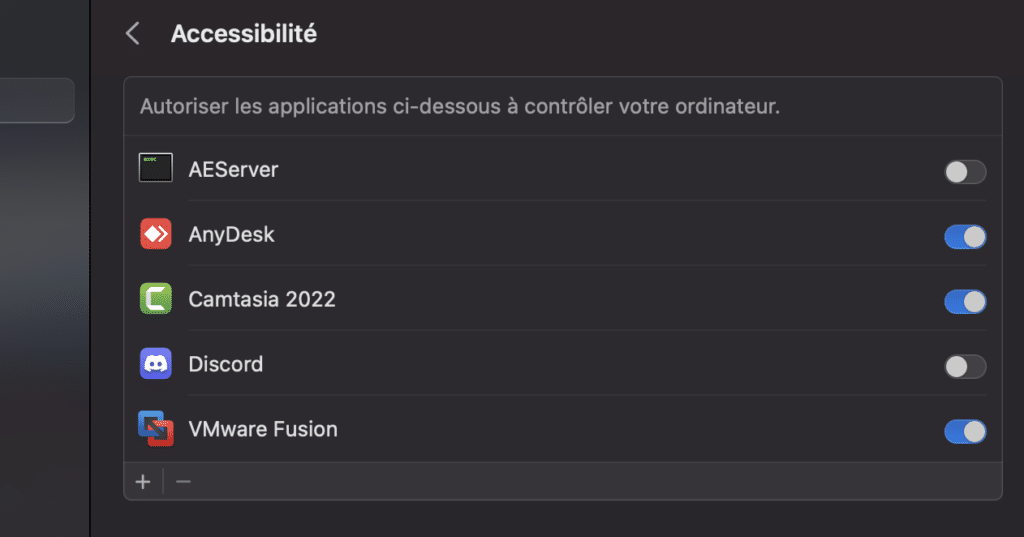 Because AnyDesk needs permissions to record your computer screen and access the microphone.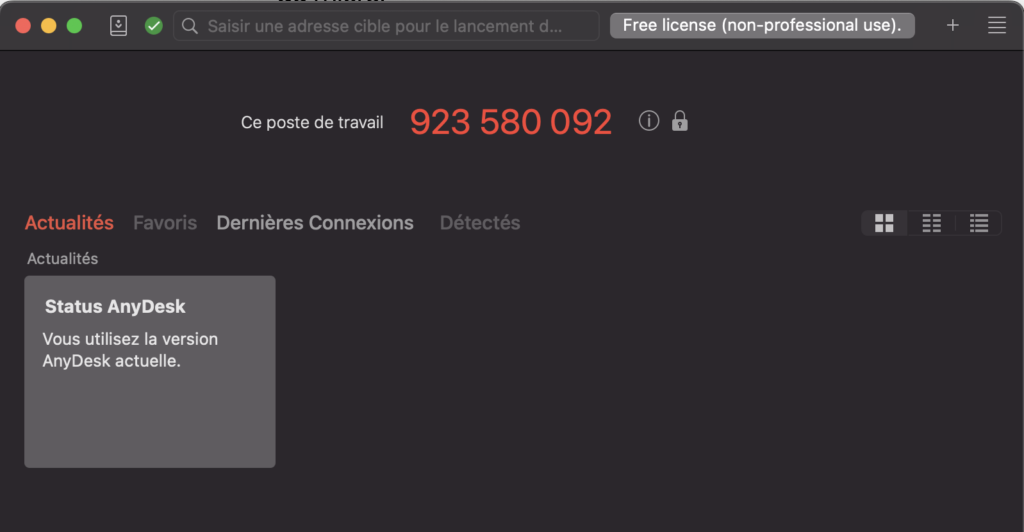 Congratulations! You have successfully installed AnyDesk on your Mac. Now it's time to launch the application and start using it for your remote control needs.